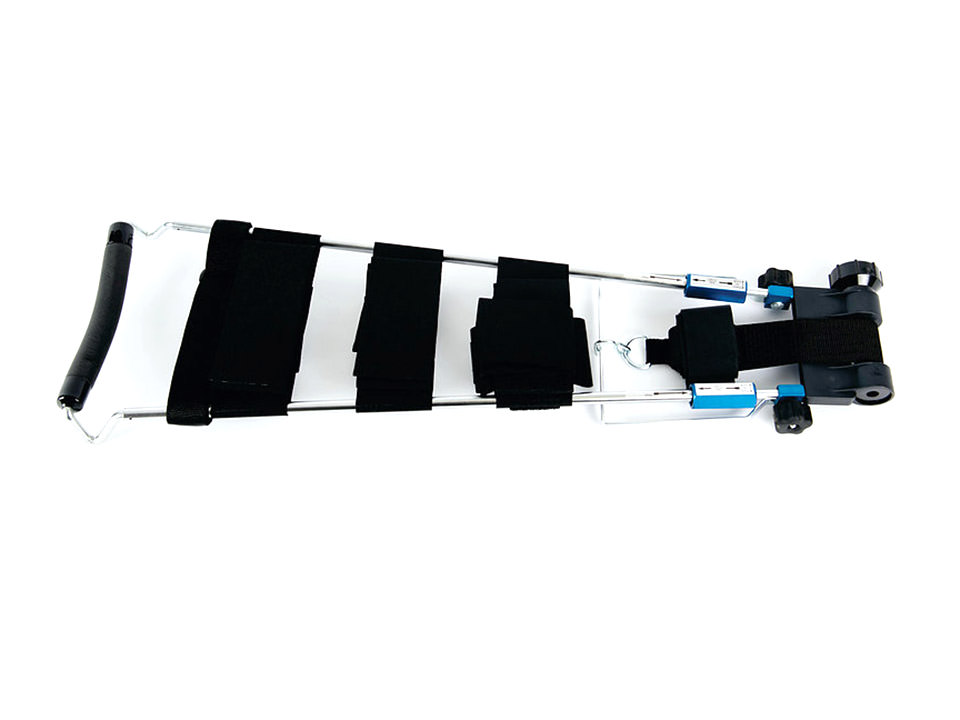 Faretec QD-4 Leg Traction Kit
This fully retractable splint kit covers both your Pediatric and Adult needs. The unique Hex Lock mechanism allows for quick, positive locking with a twist of the hex lock in even the most adverse conditions.
The kit includes all the necessary slings, ratchets, hitches and bag. Length retracted 31.5", length extended 54". Heal rest folds flat for easy storage. 8 lbs.
I need a new ankle hitch for our Faretec QD-4 Leg Traction Kit traction splint. How can I go about getting one?
Anonymous- On Thursday, 12 May 2022
The Faretec QD-4 Leg Traction Kit ankle hitch is available via special order. Please contact our Customer Care Department at 800-824-6016 for pricing or to place an order.
Jim L.- answered On Friday, 13 May 2022