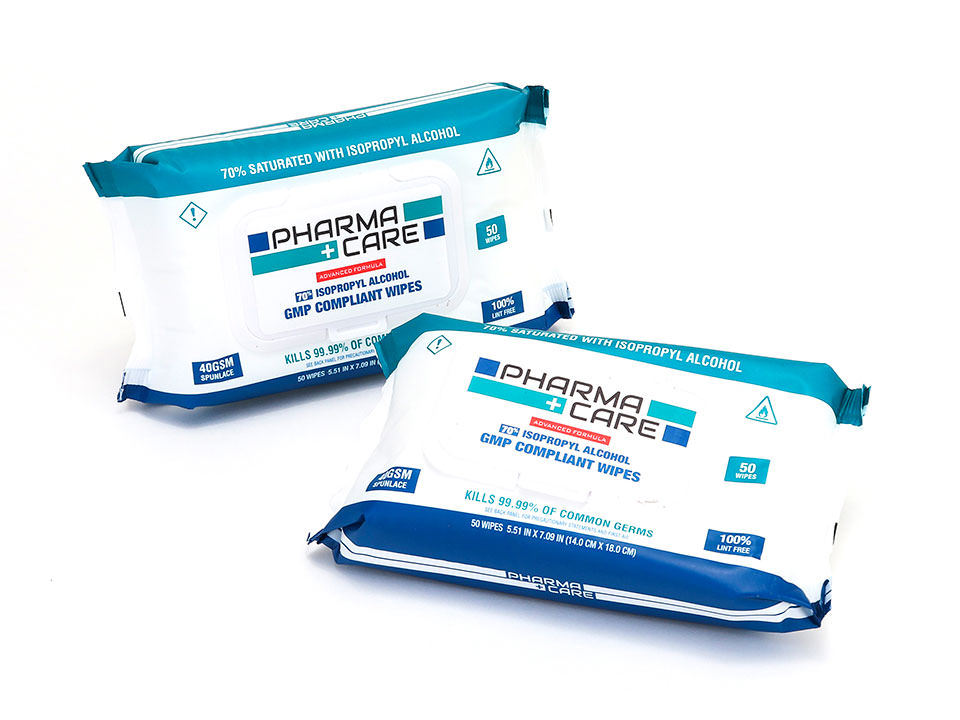 PharmaCare Advanced Formula 70% Alcohol Wipes
Pharmacare Advanced Formula 70% Isopropyl Alcohol Wipes are handy first aid antiseptic wet wipes that come in a convenient and portable package. These handy, disposable wipes can be used for multiple purposes such as sanitizing objects, disinfecting skin, cleaning wounds, and more. Each package has an easy-close lid for quick dispensing, and there are 50 wet wipes per package.
Kills 99.99% of germs

Helps prevent the risk of infection

GMP compliant

Wipes measure 5.5″ x 7″
Save 45% off our regular price - while supplies last!
Downloadable Documents
Caution: KEEP OUT OF THE REACH OF CHILDREN

ACTIVE INGREDIENT: Isopropyl Alcohol 70%

PURPOSE: Antiseptic

USES: Sterile Antiseptic Wipe, Recommended for single use.

DIRECTIONS FOR USE: Wipe over the skin or affected area. Dispose of used wipe in an approved manner.
Be the first to ask a question.