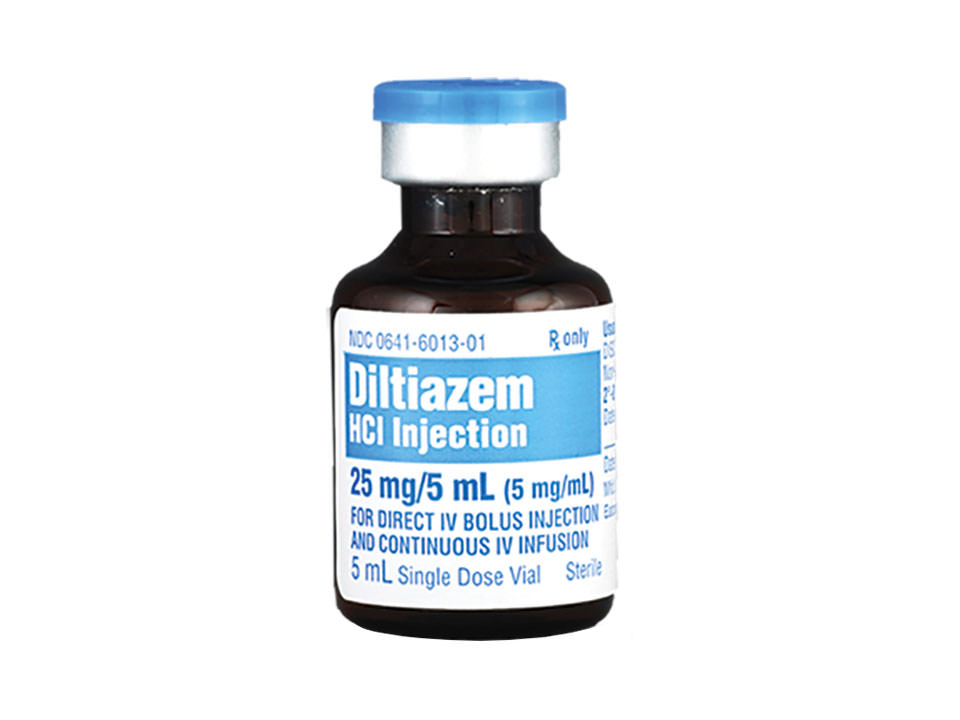 Diltiazem
West-ward Pharmaceutical – NDC# 0641-6013-10
Diltiazem HCI Injection

25 mg/5 mL (5 mg/mL)

Single Dose Vial

Refrigerate
Items designated as Rx can only be sold to licensed facilities or agencies where these items are then dispensed under the authority of the prescribing physician/medical director. Life-Assist does not fill prescription scripts or fill orders for prescriptions items that are used outside of a licensed practice or service.
What is the Shelf Life of Diltiazem & does it need to be refrigerated?
Anonymous- On Tuesday, 03 January 2023
The Shel Life of Diltiazem is 24 months & it needs to be refrigerated, at 2-8C (36-46F).
Jim L.- answered On Thursday, 05 January 2023