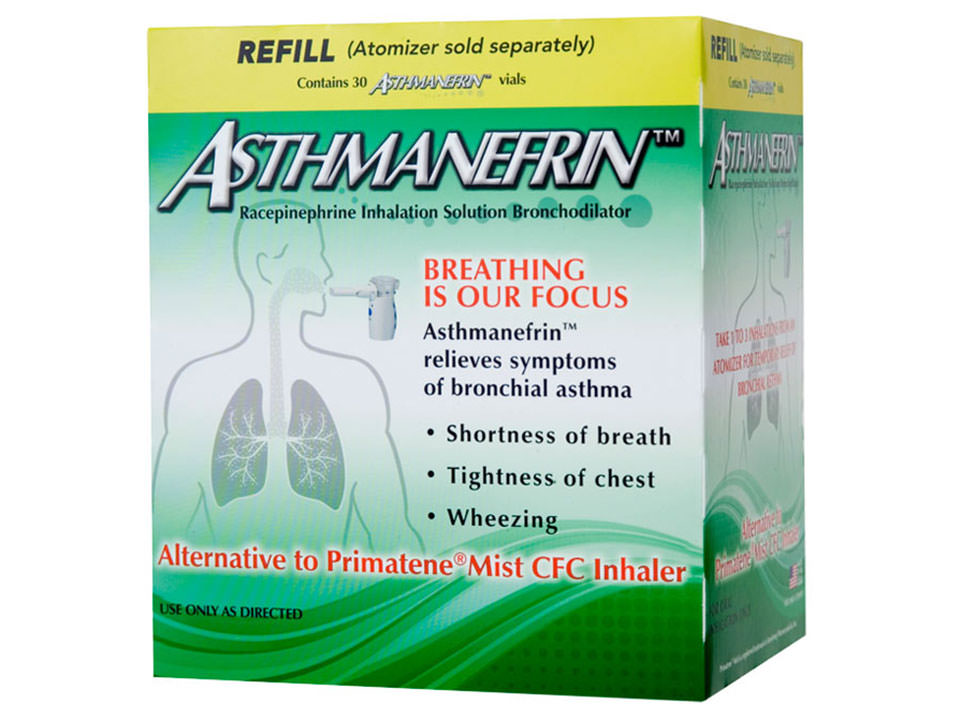 Racepinephrine
Nephron SC – NDC# 0487-2784-01
Refill – Atomizer sold separately

Asthmanefrin – Racepinephrine Inhalation Solution Bronchodilator

Box of 30 Vials
Items designated as Rx can only be sold to licensed facilities or agencies where these items are then dispensed under the authority of the prescribing physician/medical director. Life-Assist does not fill prescription scripts or fill orders for prescriptions items that are used outside of a licensed practice or service.
Does Racepinephrine need to be refrigerated?
Anonymous- On Wednesday, 15 September 2021
No, according to the package insert Racepinephrine needs to be stored at 2C - 25C (36F - 77F).
Jim L.- answered On Wednesday, 15 September 2021