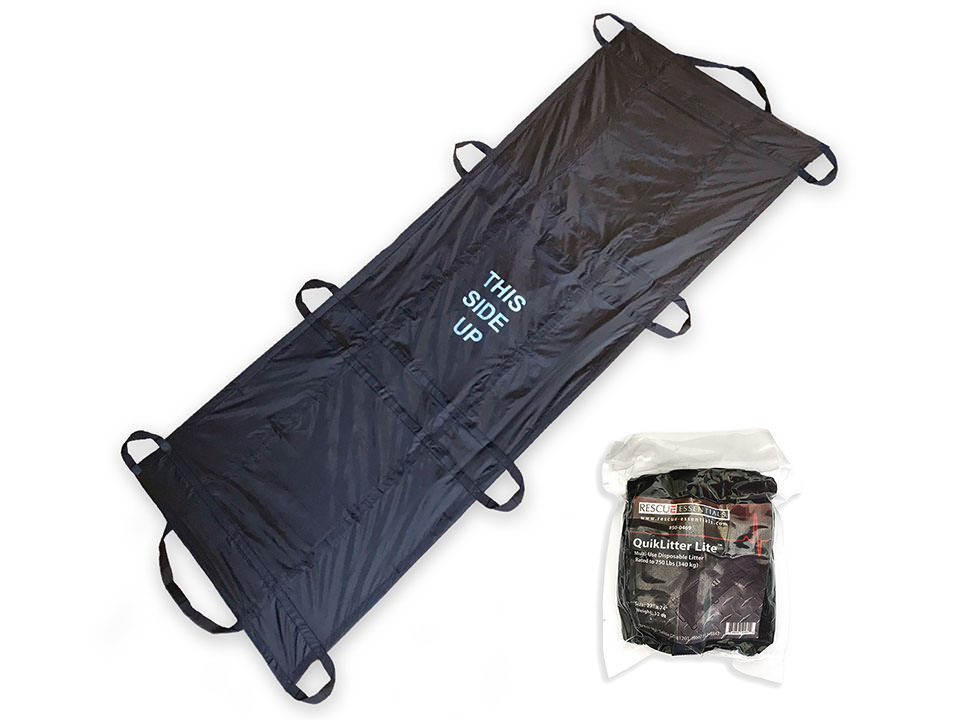 Rescue Essentials QuikLitter Lite
A rescue litter you can fit into your cargo pocket!
The QuikLitter Lite features ten large hand-holds, four on each side and one each at the head and foot, allowing for easy patient handling. With a load capacity tested to 750 lbs, it can be employed for everyday use as a soft stretcher as well as MCI emergency patient transport. Even more important, the QuikLitter Lite™ comes vacuum packed small enough to fit into the cargo pocket of most tactical and EMS pants.
*NOT A DRAG DEVICE. Designed for patient carry only.*
Is the Rescue Essentials QuikLitter Lite Washable or Reusable?
Anonymous- On Saturday, 12 December 2020
Per the manufacturer, the Rescue Essentials QuikLitter Lite is a Non-Washable One Time Use Disposable Product.
Forrest U.- answered On Monday, 14 December 2020