3M Curos Disinfecting Caps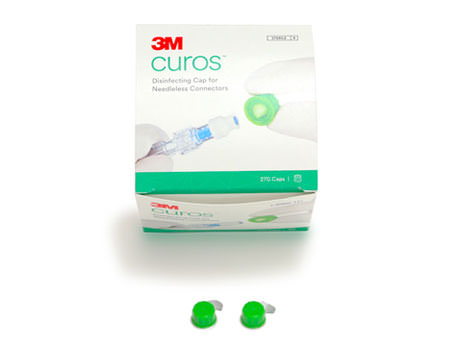 3M Curos Disinfecting Caps
3M™ Curos™ Disinfecting Cap for Needleless Connectors are alcohol-containing caps that twist onto ports for disinfection and protection. Each Curos cap contains 70% isopropyl alcohol (IPA) which bathes the surface of the port and disinfects it in 1 minute.
Disinfects in 1 minute, protects ports for up to 7 days if not removed.

Twists on easily and stays securely in place on commonly used needleless connectors.
What is the expiration date of the remaining 3M Curos Disinfecting Caps supply?
Anonymous- On Saturday, 10 October 2020
The expiration date of the remaining supply of 3M Curos Disinfecting Caps is 09/05/2021.
Forrest U.- answered On Monday, 12 October 2020