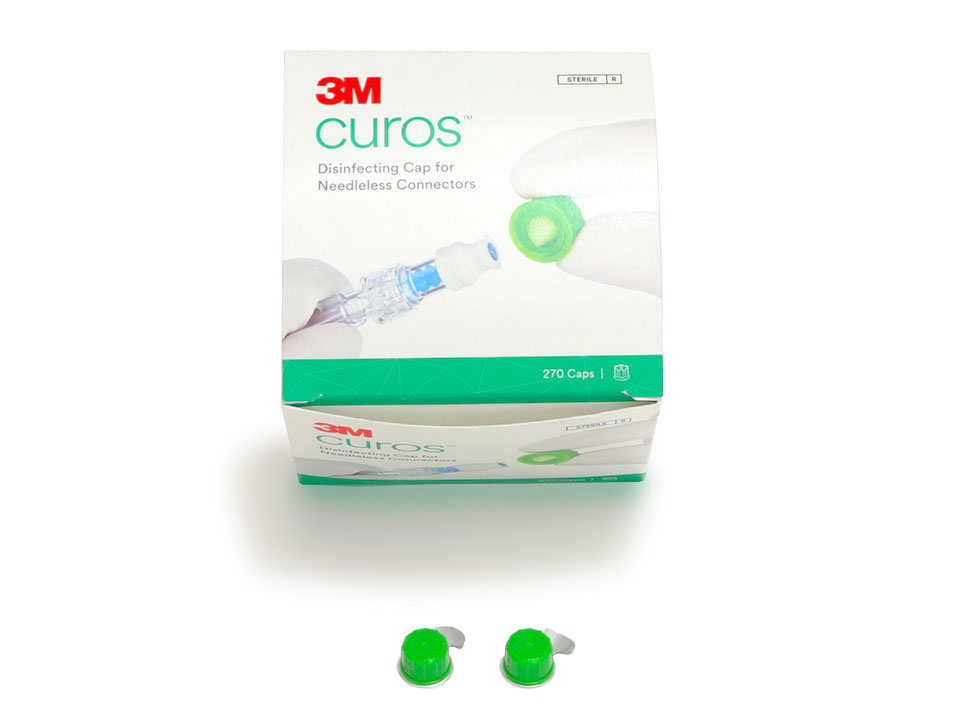 3M Curos Disinfecting Caps
3M™ Curos™ Disinfecting Cap for Needleless Connectors are alcohol-containing caps that twist onto ports for disinfection and protection. Each Curos cap contains 70% isopropyl alcohol (IPA) which bathes the surface of the port and disinfects it in 1 minute.
Disinfects in 1 minute, protects ports for up to 7 days if not removed.

Twists on easily and stays securely in place on commonly used needleless connectors.
Are 3M Curos Disinfecting Caps available to order in smaller quantity sizes?
Anonymous- On Saturday, 25 June 2022
For information regarding smaller quantity size options for 3M Curos Disinfecting Caps, please contact our Customer Care Team at 800-824-6016.
Forrest U.- answered On Monday, 27 June 2022