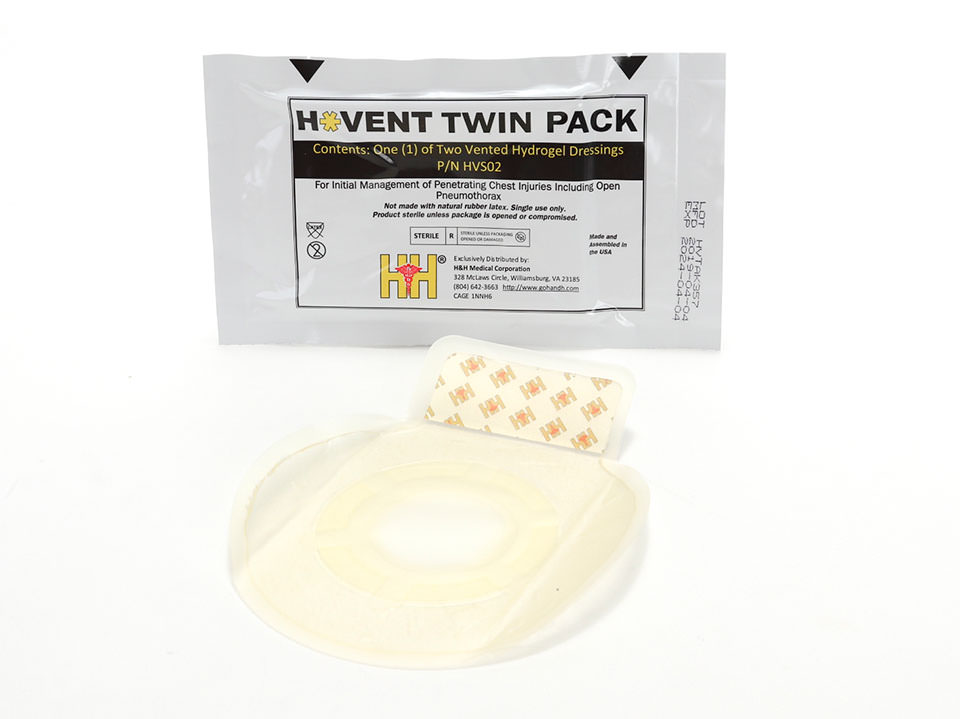 H*VENT Vented Chest Seal
The H*VENT Vented Chest Seal is a unique multi-directional vented dressing allowing fluids to "drain towards gravity." Six ports help prevent occlusion. Even if 5 become obstructed, the vent will remain fully operational.
Unique dome membrane design creates a complete seal around the wound area, reducing the risk of air or fluid finding alternate paths

Large vent openings allow for visual monitoring of the wound with the design giving a quick indication of air or fluid leaving the chest (billows up) or when the seal is in place (sucks down)

Lowest profile of any vented chest seal and easy to fold
Be the first to ask a question.