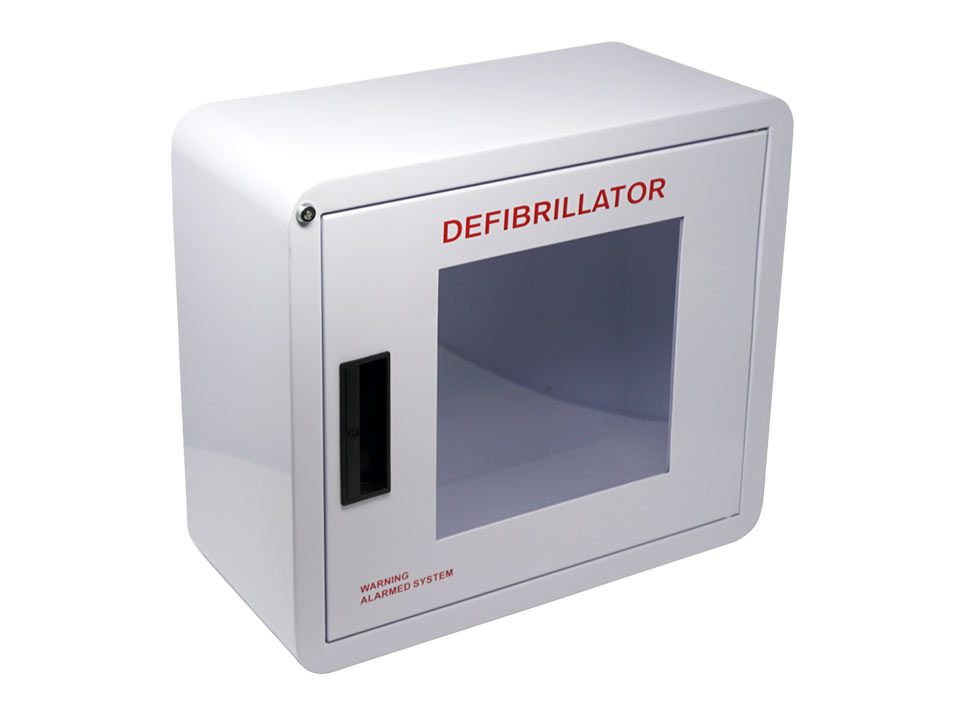 AED Cabinet and Accessories
This premium alarmed cabinet is designed to flt all major AED manufacturers while maintaining the smallest wall footprint possible. It is fabricated from cold rolled steel with full body welding and a high gloss powder coat for a seamless finish.
The keyed alarm system housed in a durable internal enclosure offers security for the AED, while rounded corners create a safe and aesthetically pleasing cabinet; creating the overall highest quality in the industry.
Cabinet measures 14″ x 11.6″ x 6″
Does this AED Cabinet fit the Cardiac Science Power Heart AED?
Anonymous- On Tuesday, 28 May 2019
The Cardiac Science Powerheart AED would fit in the large AED cabinet, part number CPR1_CB1-L, which is available by special order. Please contact our Customer Care department for more information. 800-824-6016
Jim L.- answered On Thursday, 30 May 2019
Is the AED Cabinet weather resistant?
Anonymous- On Friday, 20 September 2019
The AED cabinet listed above is meant for indoor use. We do have access to other cabinets, including weather resistant options. Please contact our Customer Care team for more options. 800-824-6016
Sara K.- answered On Sunday, 22 September 2019