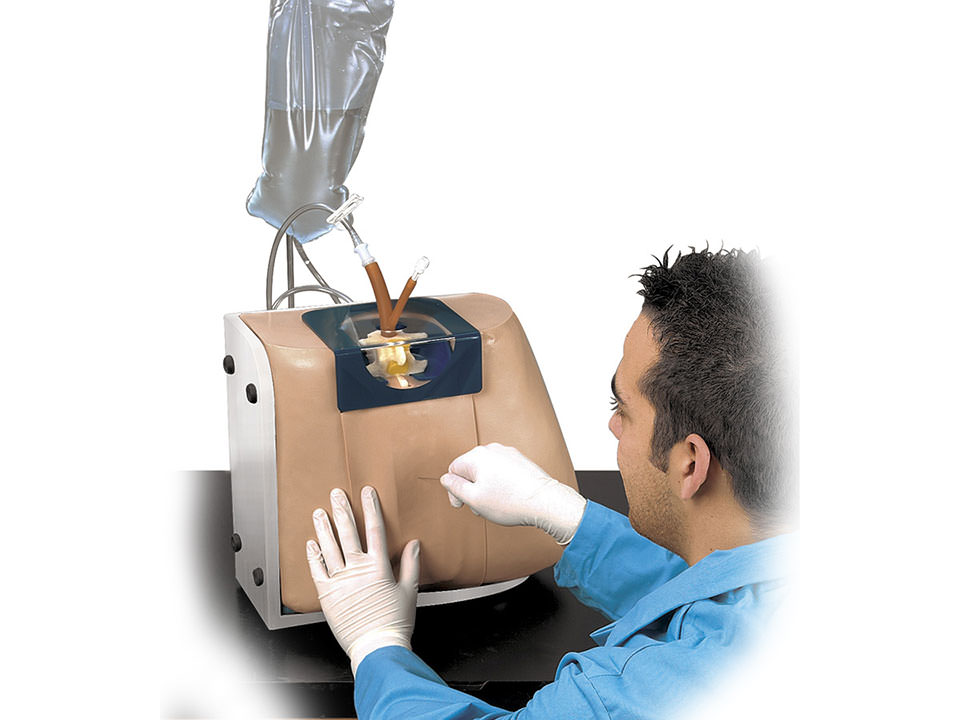 Life/form Spinal Injection Simulator
The Life/form® Spinal Injection Simulator is a valuable training and teaching aid allowing realistic demonstration and practice of all spinal injections.

Spinal injection techniques include spinal anesthesia, spinal tap, epidural analgesia, caudal analgesia, sacral nerve block, and lumbar sympathetic block.
Be the first to ask a question.