MedaSonics CARDIOBEAT Blood Flow Doppler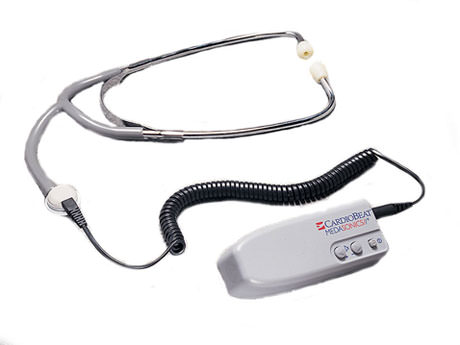 MedaSonics CARDIOBEAT Blood Flow Doppler
CardioBeat™ offers an exclusive, patented noise reduction feature allowing even the weakest pulse to resonate clearly. It provides an easy and accurate method of taking systolic blood pressure in high noise, high vibration locations, making it ideal for locating vessels, taking weak pulses, assessing vessel patencies and taking systolic pressures of infants, shock and obese patients.
Complete with doppler, stethoscope, battery, gel, soft carry pouch and user manual

5-year parts warranty
Be the first to ask a question.