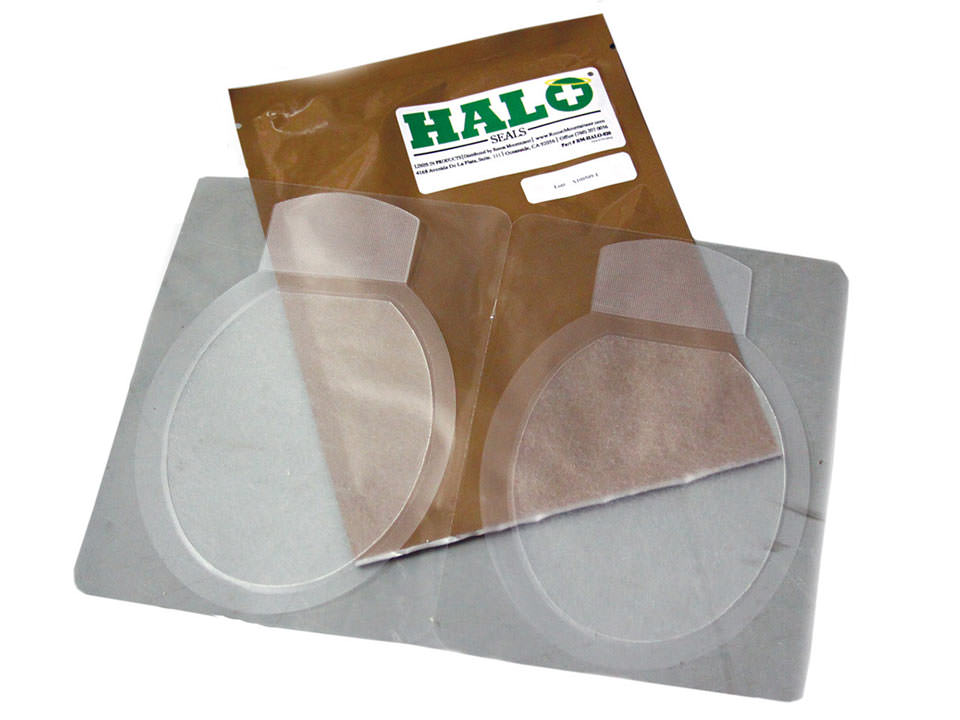 Halo Chest Seal
The Halo Chest Seal was created to treat tension pneumothorax. It is durable and performs in a wide range of operational environments.
HALO Gel, a medical hydrogel, allows the seal to stick in wet, bloody, sandy, or harsh environments

Covers a greater surface area, aiding in coverage of larger and unpredictable wound patterns

Large pull tab for effective placement and wound burping

Two seals in each pack, allowing for treatment of entry and exit wounds
Be the first to ask a question.