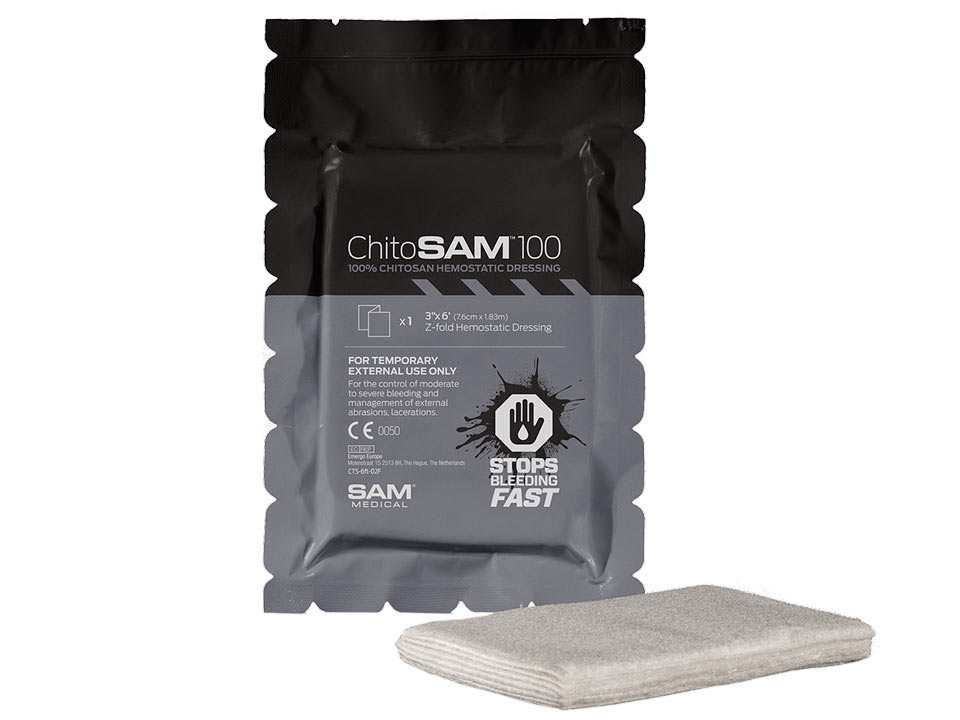 ChitoSAM 100 Hemostatic Dressing
ChitoSAM™ 100 is a high-performance hemostatic, non-woven chitosan dressing spun directly from chitosan, derived from crustaceans or snow crab shells. ChitoSAM™ 100 is optimized to be easy-to-use, stopping the bleed fast.
Works independently from the body's normal clotting processes.

Innovative package, which is tearable from any side, allows for quick access to dressing

3" x 6' Z Fold
Be the first to ask a question.