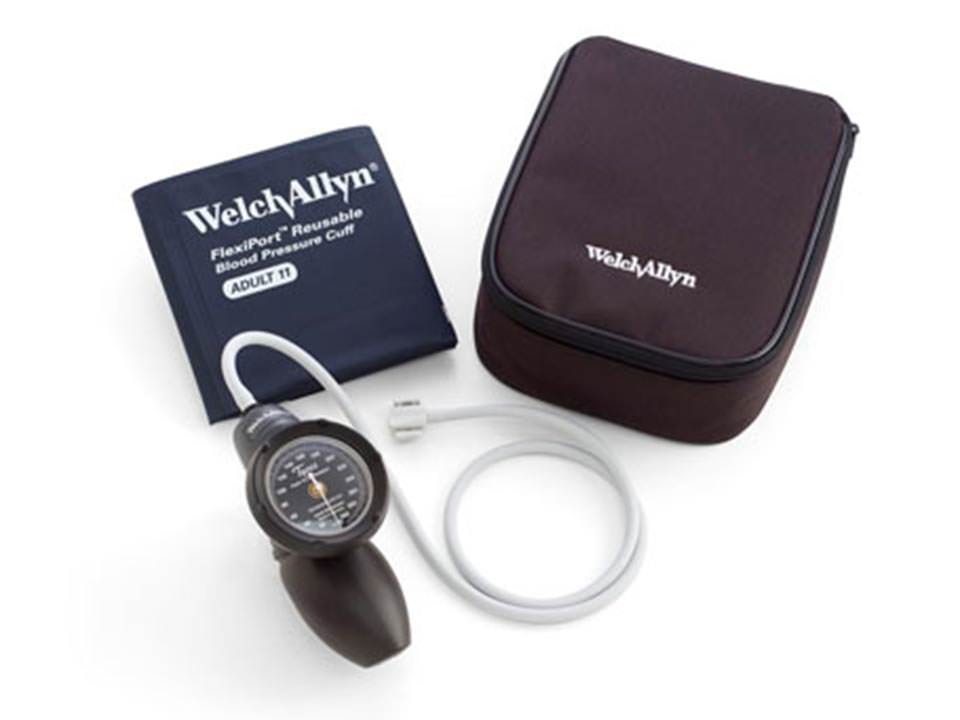 Welch Allyn Hand Aneroid BP Unit
Now with Gear-free, shock-resistant Durashock™ technology!
Certified accurate to ±3mmHg

Latex-Free for safety

Ruby jeweled movement for long life

One-piece cuff more durable and easier to use
Thermally treated diaphragm maintains calibration

Ergonomic design works well in right or left hand

Luer lock for easy cuff-size changes

Polyester zipper case
High Quality at a Great Price!
25% Off Original Price ($359.95) for a limited time.
Lifetime warranty against original defects in materials, workmanship and deviation from the ±3mm Hg accuracy specification
Be the first to ask a question.