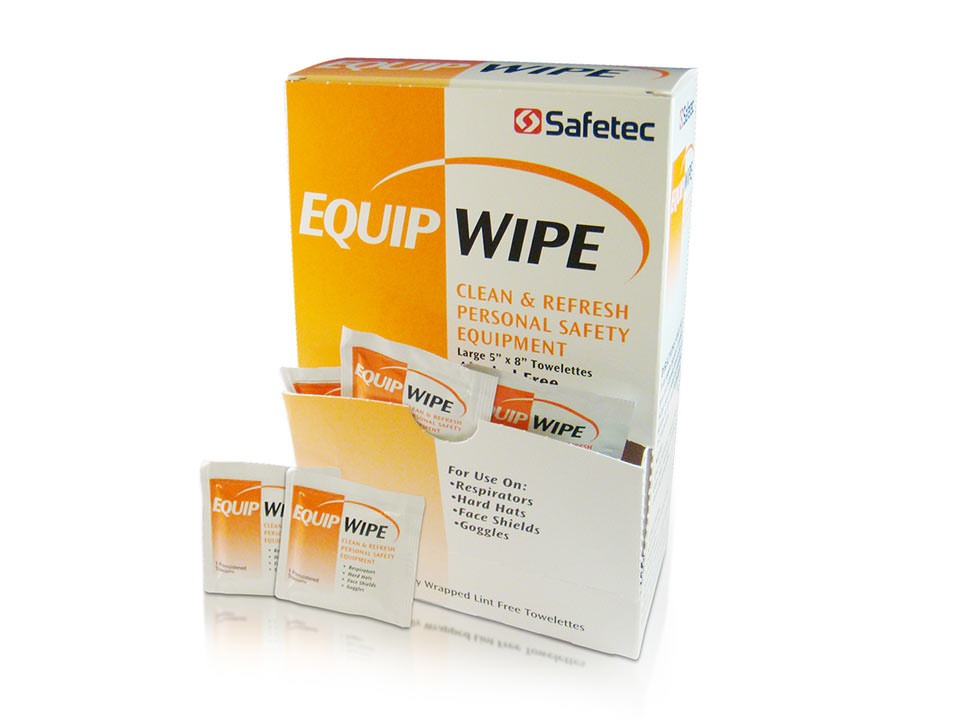 Safetec Equip Wipe
The Equip Wipe is a safe way to clean and refresh your personal safety equipment. Wipe away dust and grime and easily throw away. It is safe for use on personal equipment, respirators, hard hats, face shields, goggles and more. The Equip Wipe is an alcohol-free product.
Wipe Size: 5" x 8"
Are the Safetec Equip Wipes anti microbial/anti viral ?
Anonymous- On Saturday, 28 March 2020
No, Safetec Equip Wipes are designed for surface cleaning of dirt and other contaminants.
Jim L.- answered On Monday, 30 March 2020