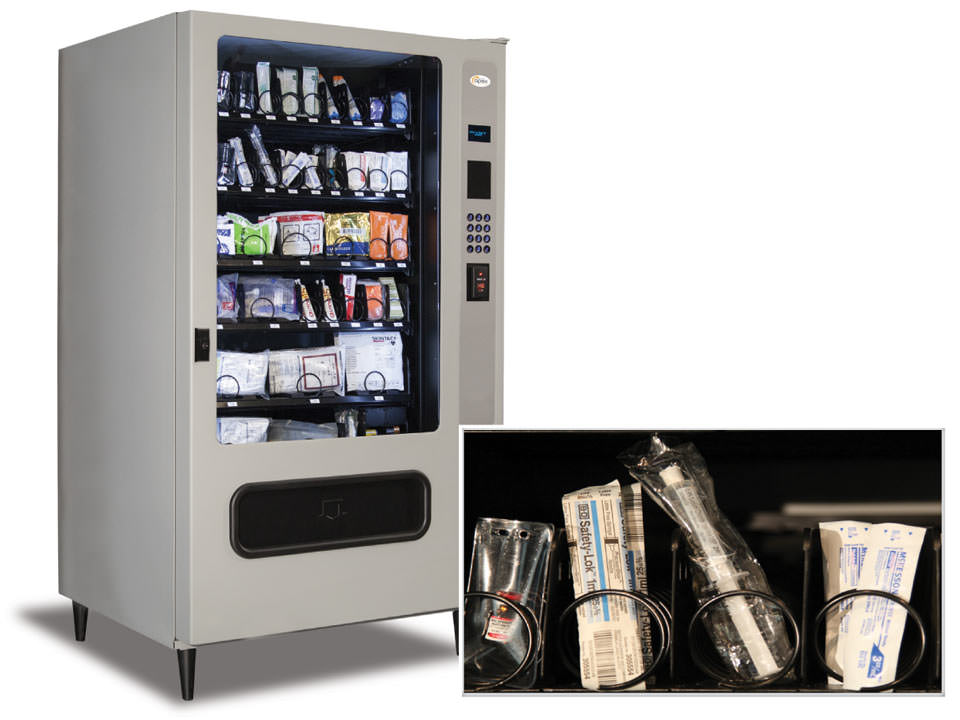 Apex Edge 5000 Single-Item Dispensing
The Apex EDGE™ 5000 is the most widely used helical dispensing system in the world and provides faultless dispensing of an incredibly wide range of supplies, tools, parts and materials.
To receive more information regarding the Apex Edge™ 5000 Single-Item Dispensing System, please call or email our Customer Service Department at (800) 824-6016 or [email protected].
Downloadable Documents
Ensuring accurate, 24/7 dispensing, it's a simple way to reduce consumption, gain insight on usage and streamline purchasing.
Adjustable shelf height and tray configurations

Padded delivery bay to safely dispense items
Contact your Account Manager or Customer Service to receive a quote based on your custom requirements.
Adjustable Shelf Height and Tray Configurations
Adapts to a wide range of item sizes and shapes.
Patented Verified-Vend™ Technology
Senses and confirms each vend transaction.
Broad Range of Dispense Accessories
Reduces the need for repackaging.
Supports a Wide Range of User ID
Choose from barcode, magnetic stripe, proximity card or keypad entry.
Padded Delivery Bay
Safely dispenses highly sensitive or fragile items.
Heavy-Duty Construction
Engineered for 24/7, rugged reliability.
Outstanding inventory control
Choose from three EDGE™ 5000 models for single-item dispensing of supplies and products, including fragile and refrigerated items.
Flexible configurations
Move tray dividers, change tray heights, interchange helixes, add spacers, risers and adapters to make the EDGE 5000 Series even more versatile.
Faultless transactions
Dispense up to 60 SKUs with limited repackaging needed.
Is the Apex Edge Single-Item Dispensing System approved for the storage of Narcotics?
Anonymous- On Monday, 26 October 2020
Yes, the Apex Edge Single-Item Dispensing System is highly customizable and approved for the storage of Narcotics. For more information, please contact our Customer Care Team at 800-824-6016.
Forrest U.- answered On Wednesday, 28 October 2020
Does the APEX Edge 5000 Single-Item Dispensng Machine have the ability to accept forms of payment?
Anonymous- On Tuesday, 16 March 2021
No, the APEX Edge 5000 Single-Item Dispensng Machine is not designed to accept any form of payment.
Forrest U.- answered On Thursday, 18 March 2021