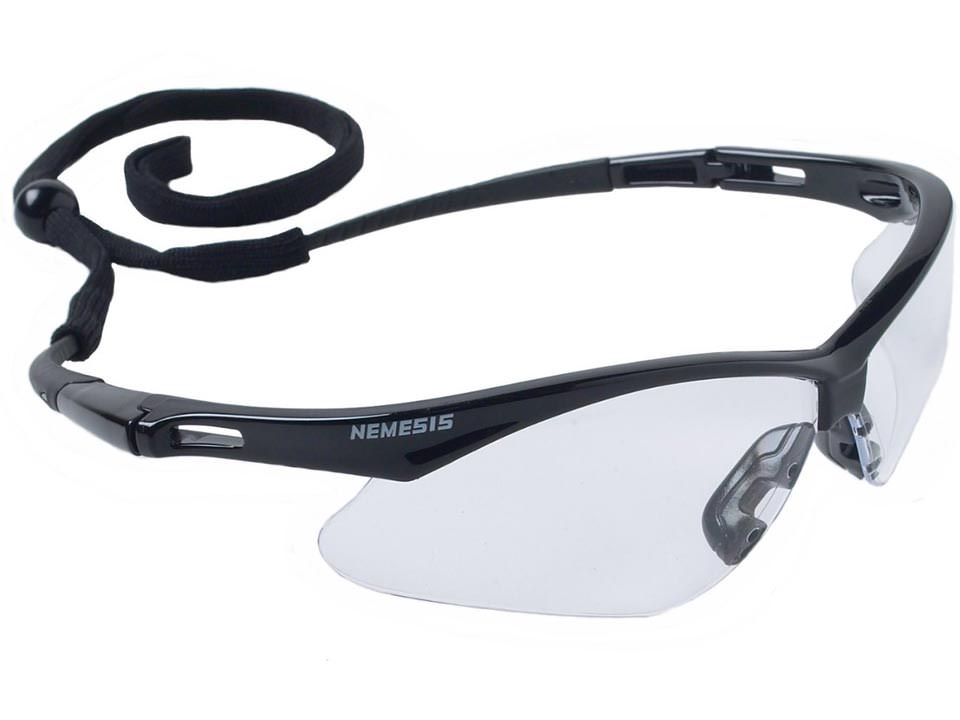 Nemesis V30 Safety Glasses
Feature sleek, flexible, lightweight design with soft touch temples for added comfort. Scratch-resistant dual polycarbonate lens offers 99% UV protection.
Designed for long-term comfort with flexible and lightweight design, soft touch temples, and a nose piece with integrated ridges to channel away sweat. Hard coated lenses for scratch resistance and longer life

Every pair comes with a neck cord to make eyewear conveniently available for the user and help protect the eyewear from damage

Clear Anti-Fog Lenses with Black Frame
Do any of the Nemesis V30 Safety Glasses have a case so they dont get scratched?
Anonymous- On Friday, 05 July 2019
We sell inexpensive drawstring cases for Nemesis V30 Safety Glasses, part number IC8000.
Jim L.- answered On Sunday, 07 July 2019
Do you still sell Nemesis V30 Safety Glasses in bifocal? Diopler 1.0, 1.5, 2.0, 2.5, 3.0?
Jonathan S.- On Tuesday, 19 November 2019
Yes, we can special order the Nemesis V30 Safety Glasses bifocals in boxes of 6. Please contact our Customer Care department at 800-824-6016 to place an order or to get pricing.
Jim L.- answered On Thursday, 21 November 2019