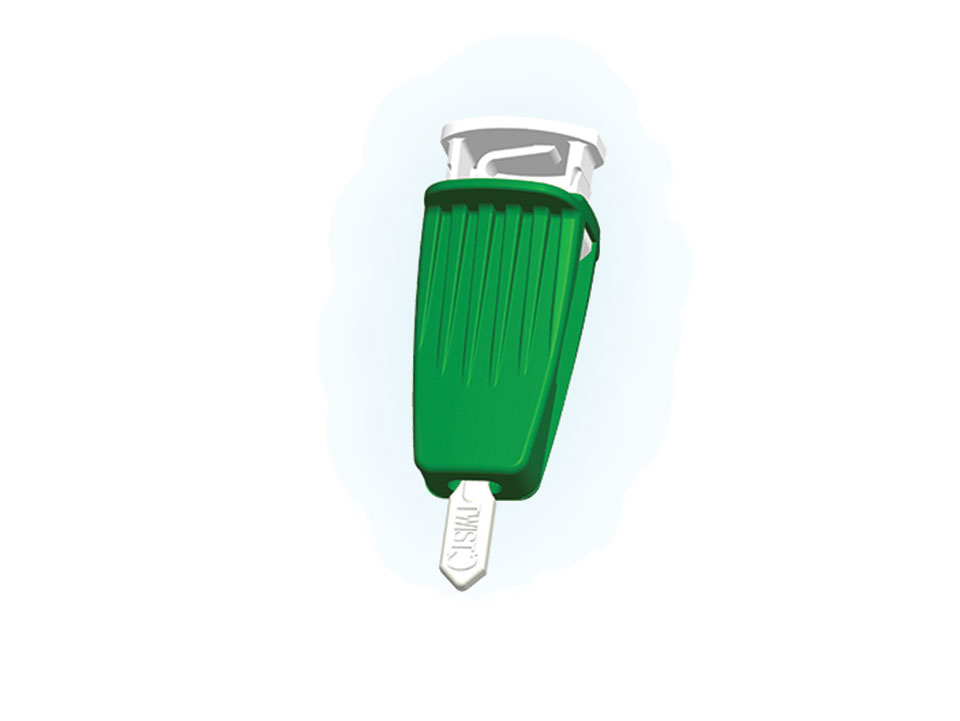 Assure Lance Safety Lancets
Ideal for obtaining a capillary blood sample, the ergonomically designed Assure Lance provides a secure, comfortable grip that helps healthcare professionals feel confident when using on a patient.
Needle depth: 1.8mm

Needle permanently retracts after use

Needle is shielded before and after use to prevent accidental needlestick injuries and cross-contamination

Meets OSHA requirements for needlestick safety
How to use in three easy steps:
Remove cap: Twist protective cap 1 turn (360°) and pull straight out to remove.
Position lancet: Place lancet against side of fingertip and press button to activate lancet.
Dispose: Dispose lancet in appropriate sharps container.
Be the first to ask a question.