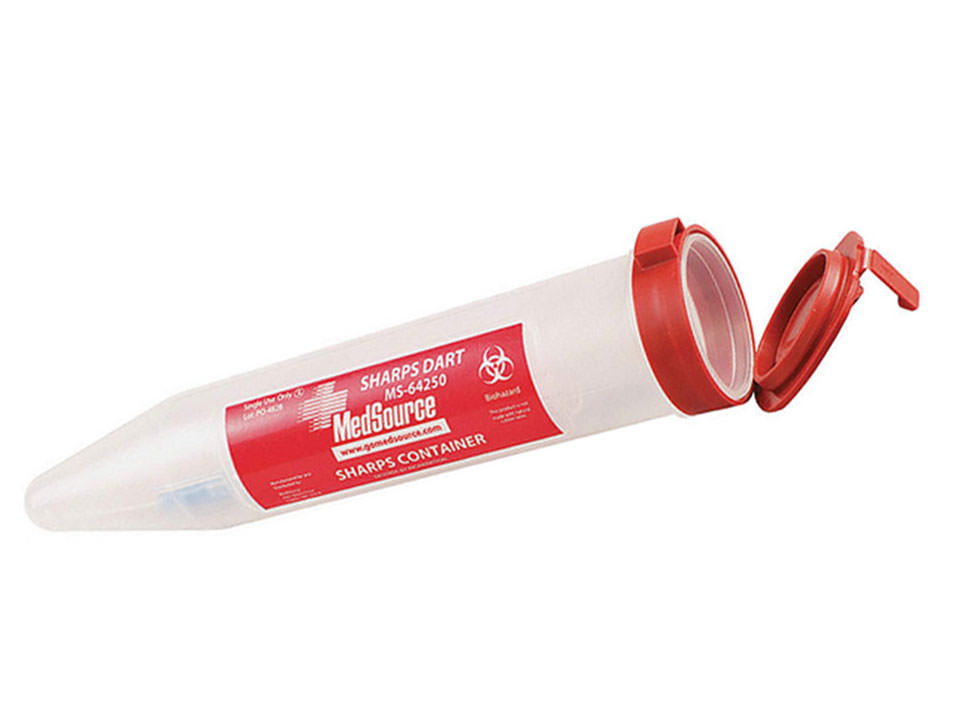 SHARPS DART Sharps Container
The MedSource Sharps Dart features a simple, one-handed operation to open and close the disposal opening. The convenient size fits easily into carry bags for EMS, Fire/Rescue and Nursing for containment of used IV catheters and smaller syringes.
Portable for EMS Professionals
Safely dispose of sharps immediately after use
Once Sharp is contained with a locked lid risk of sharp stick is eliminated
The heavy weight plastic bottom has been tested and proved puncture resistant
Small Size (6.7" long x 1.2" diameter)
Puncture Resistant Bottom
Downloadable Documents
Tested to the Standard of ISO ASTM F2132-01 for Puncture Resistance
The leak-resistant cap offers a secure closure between uses when properly closed and the new locking lid ensures containment of contents. The large disposal opening easily accommodates small syringes and other sharps waste.
Be the first to ask a question.