Taylor SureFit G-Force Fitted Sheets
Taylor SureFit G-Force Fitted Sheets
by Taylor Healthcare
Taylor's G-Force™ Fitted Sheets are designed specifically for the Stryker XPS and Ferno Power X1 mattresses. Designed to aid in patient transfers and fit the unique mattress design to eliminate sheet slippage.
Mattress and patient protected against cross-contamination

Maximized comfort due to soft linen-like feel

Special color coded lift capacity system:
Green - 250 lbs
Gray - 300 lbs
Blue - 400 lbs
Be the first to ask a question.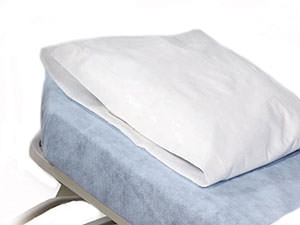 View all similar products
Previous
Next