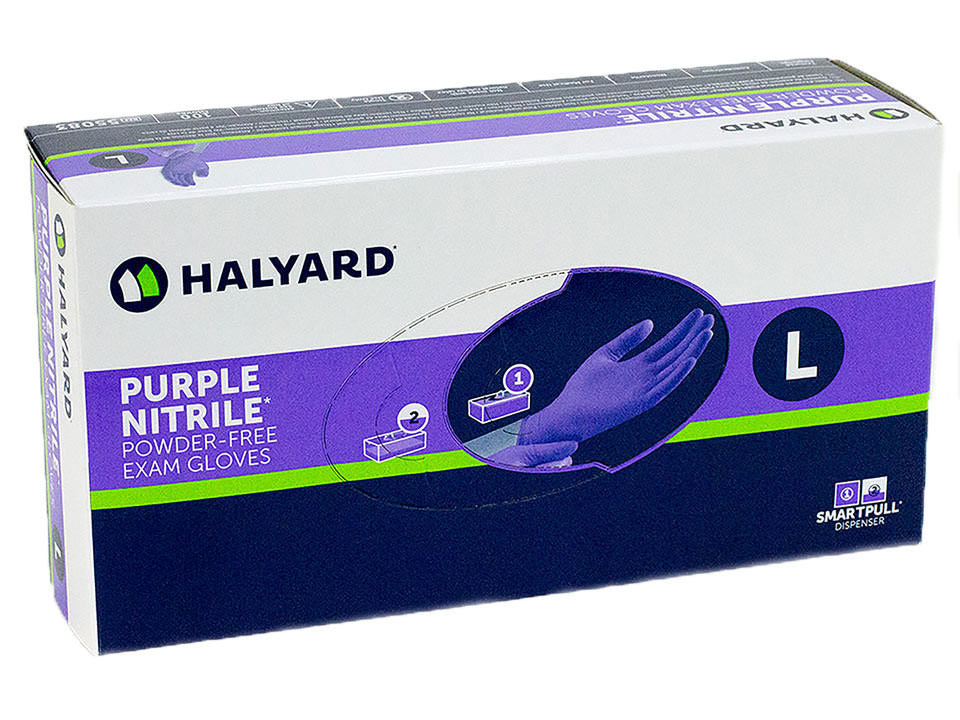 PURPLE Nitrile Gloves
Halyard Purple Nitrile* Exam Gloves are often the glove of choice for healthcare workers who need proven barrier protection from bacteria, blood-borne viruses and chemicals during procedures where risk of fluid exposure is moderate to high.
Ideal for moderate to high risk settings
Textured fingertips

Powder-free

Latex-free
Downloadable Documents
To provide a full range of protection options, these durable gloves are available in 9.5 and 12 inch lengths.
The 12-inch Purple Nitrile-Xtra Gloves are NFPA 1999-2008 Certified.
Compatible with NIOSH recommendations and guidelines for handling fentanyl.
How thick are the palms on PURPLE Nitrile Gloves?
Ernest J.- On Tuesday, 11 May 2021
According to the spec sheet, the palms on the PURPLE Nitrile Gloves are 4.7 mil (.12 mm) thick.
Jim L.- answered On Thursday, 13 May 2021