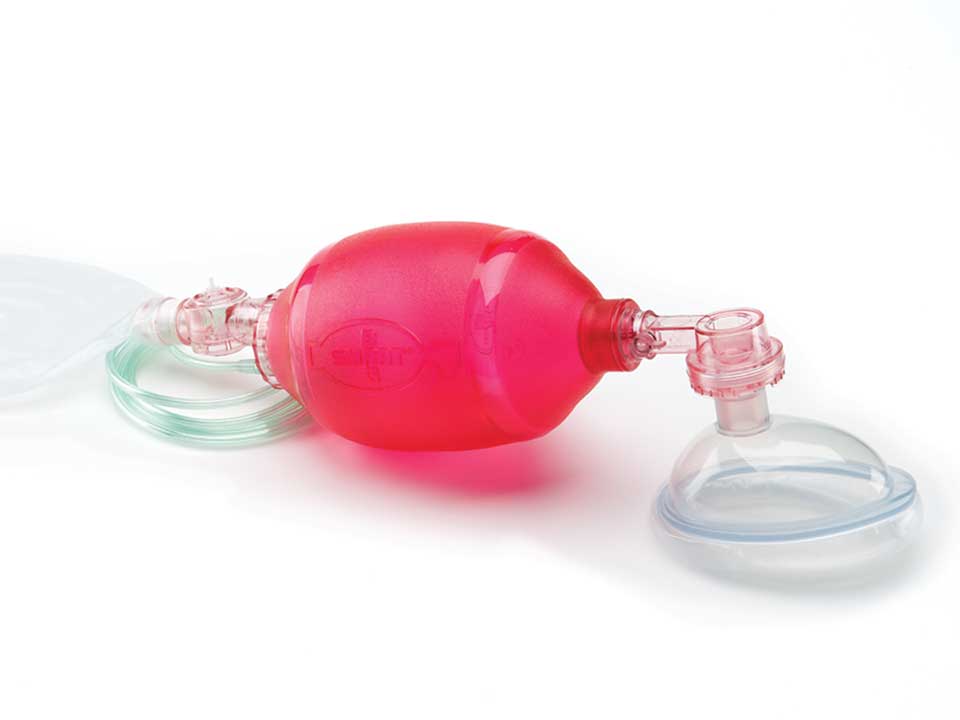 SMART BAG MO Resuscitator
SMART BAG® MO "Improving Ventilation One Breath at a Time" By "self adjusting" to both the patient and the rescuer, the SMART BAG® optimizes the ventilations, controlling the inspiratory time and keeping the airway pressure to the minimum required for adequate ventilation to occur. This results in a significant reduction in the risk of gastric insufflation and its associated complications. Comes complete with cuffed mask, reservoir bag and oxygen supply tubing.
Downloadable Documents
To further assist the rescuer, optional O-Two CPR ventilation timing lights are available. The adult is calibrated to provide a respiratory rate of 10 breaths per minute and the pediatric is calibrated for 20 breaths per minute. The Timing Lights guide the rescuer to deliver the breaths slowly with the correct inspiratory and expiratory timing.
Be the first to ask a question.