3M Red Dot Electrodes with Sticky Gel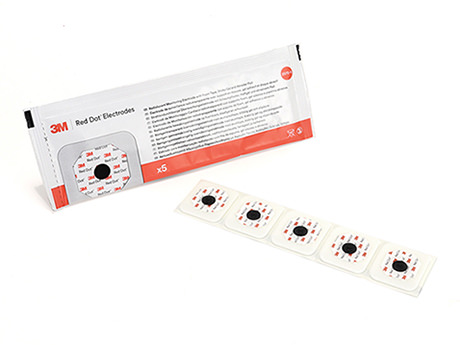 3M Red Dot Electrodes with Sticky Gel
by 3M Health Care
The 3M Red Dot Monitoring Electrodes with Sticky Gel combines instant adhesion and up to five-day wear with excellent patient skin care and comfort. The dependable foam backing and conductive sticky gel provide intimate skin contact for consistent ECG traces with peace-of-mind performance.
Excellent trace quality

Gentle to patients' skin

High-performance adhesive for secure wear

30-day out-of-bag freshness guarantee
Be the first to ask a question.