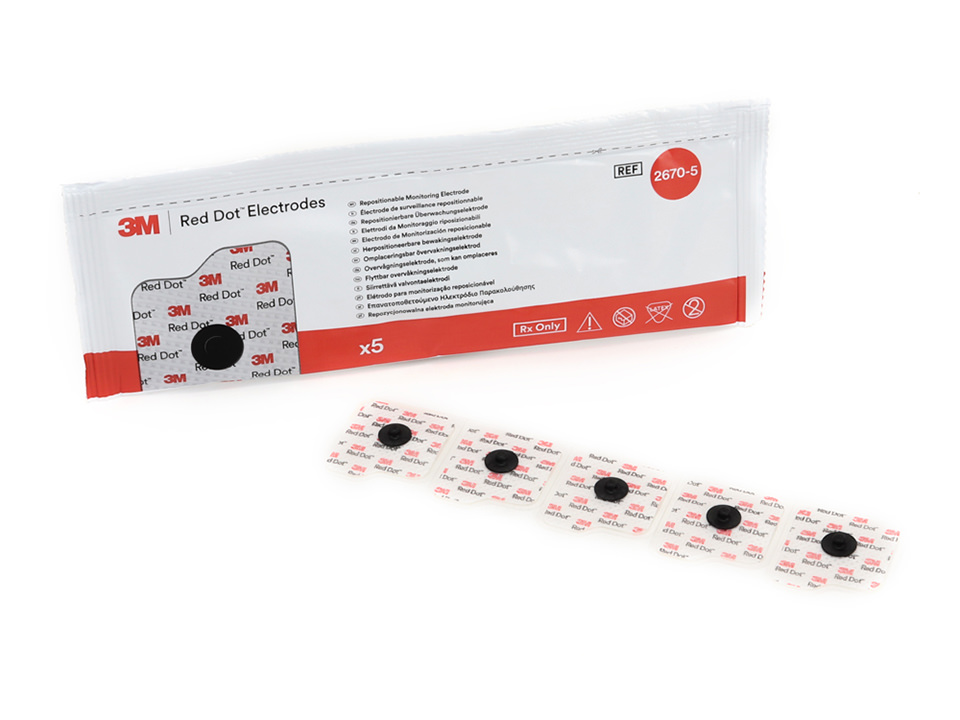 3M Red Dot Repositionable Electrodes
Don't replace an electrode when you only need to reposition it. 3M™ Red Dot™ Repositionable Electrodes can be repositioned once upon initial application.
Save time, reduce waste, increase staff efficiency

Potentially cut electrode costs

Smaller footprint, comfortable, conformable backing

Higher trace quality
TRULY REPOSITIONABLE
Cost saving may be realized by repositioning rather than replacing electrode
SECURE ADHESION
Quick-to-stick means less time wasted, and wear time up to three days means fewer electrodes used
EXCELLENT TRACE QUALITY
Potential for fewer false alarms
Better quality and faster trace can offer time and cost savings
Time consuming skin prep may be optional
Be the first to ask a question.