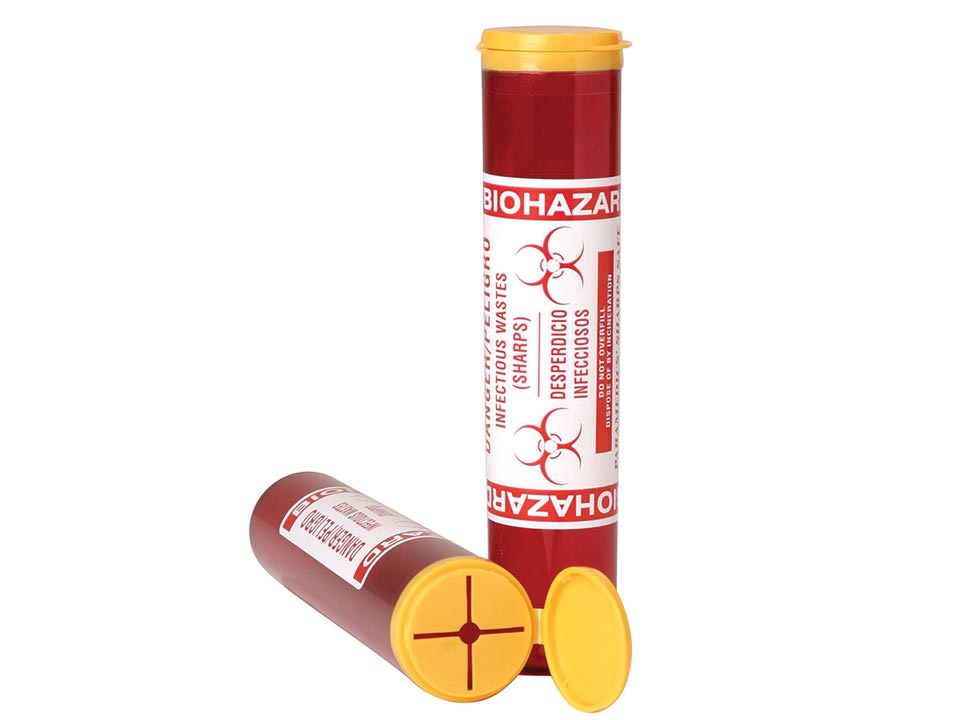 PARAMEDICS Sharps Safe
For those who take Professional Care to the Patient
TRANSPARENT: A clear view of the contents prevents overfilling.
TINTED: The red tint provides high visibility as well as aesthetically obscuring interior contamination.
UNBREAKABLE: When attached to the outside of a drug box or inside a soft bag, the tube cannot be broken.
SMALL, LIGHTWEIGHT, AND LEAK-RESISTANT
SIZE: 1-1/2" in diameter and 7" long.
HIGHEST QUALITY: Made in America with the highest standards and quality.
MEETS FEDERAL STANDARDS: All of the Federal OSHA standards are met or exceeded.
Compliant with CAL OSHA Title 8, Section 5193.
Are the PARAMEDICS Sharps Safes cheaper per unit in bulk order?
Anonymous- On Wednesday, 28 April 2021
For a large quantity quote on the PARAMEDICS Sharps Safe, please email our Quotes Department: [email protected]
Jim L.- answered On Wednesday, 28 April 2021