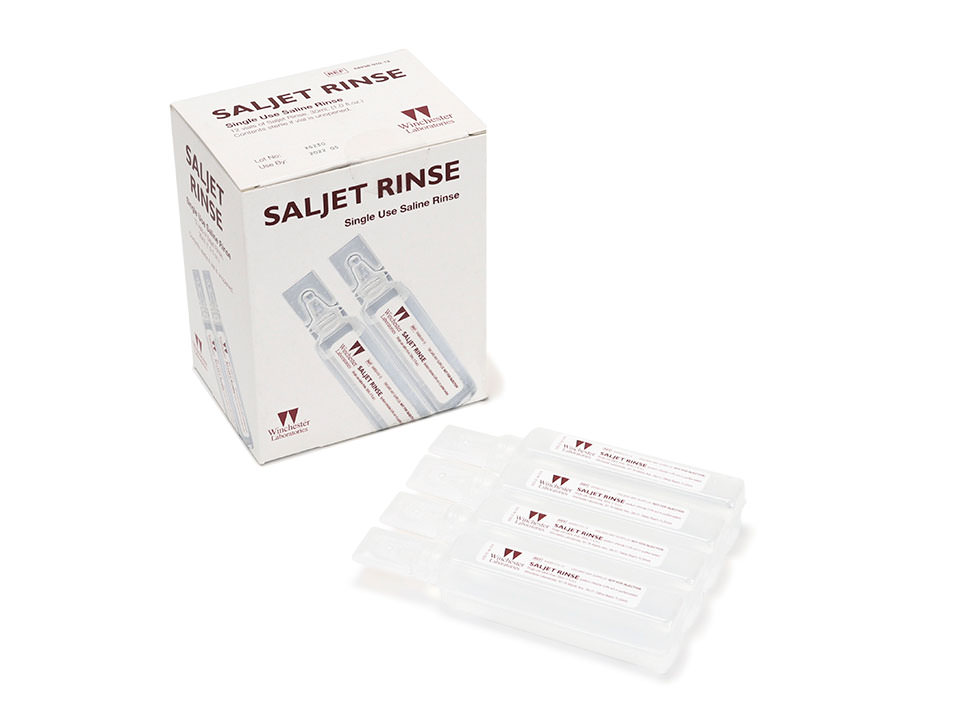 SALJET Single Use Saline Rinse
Saljet is simply a better alternative for delivering small volume topical sterile saline. It is faster, sterile and more economical than the practice of drawing multiple applications from a one liter container of saline using syringes and needles.
Several applicator strips can be carried in the pocket, reducing time consuming trips to the supply room

Sterility assured for each application

Eliminates the potential for bacterial contamination from reused saline containers
Be the first to ask a question.