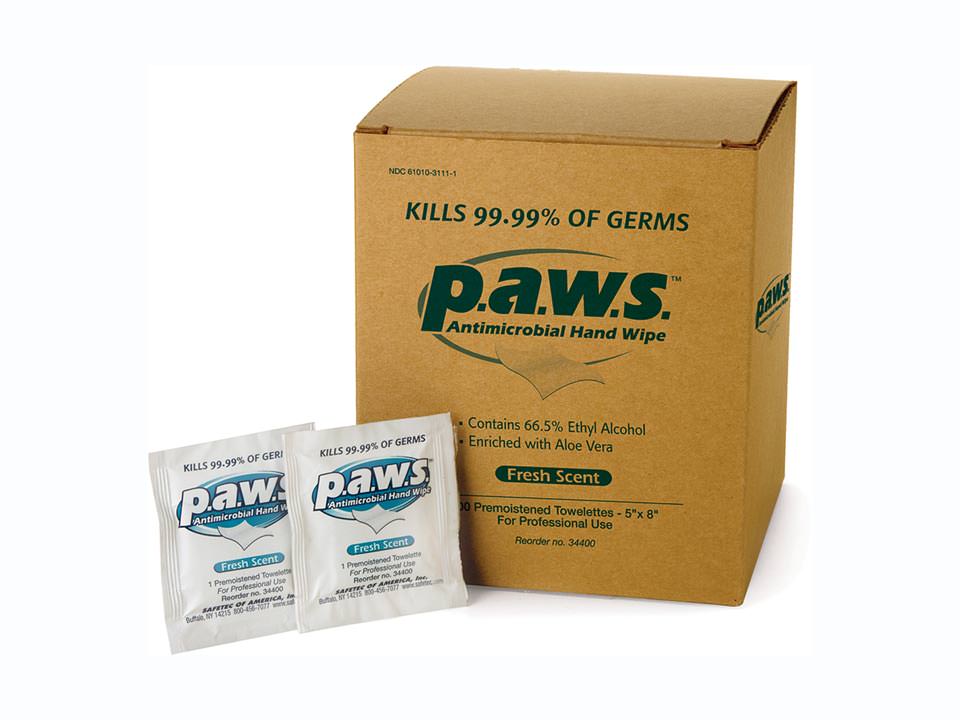 Safetec PAWS Antimicrobial Hand Wipes
Safetec PAWS® original fresh scent are ideal for hand sanitizing when soap and water are not available, helping you comply with OSHA handwashing regulations. These 5" x 8" antimicrobial hand wipes are formulated with PCMX and SD-Alcohol to kill germs on contact, as well as Aloe Vera to condition and prevent drying of the skin.
Sanitizes hands- fast and effectively
Kills 99.9% of germs within 15 seconds
Antimicrobial action with PCMX
Was $7.85 a box - receive this special price while supplies last!
Be the first to ask a question.