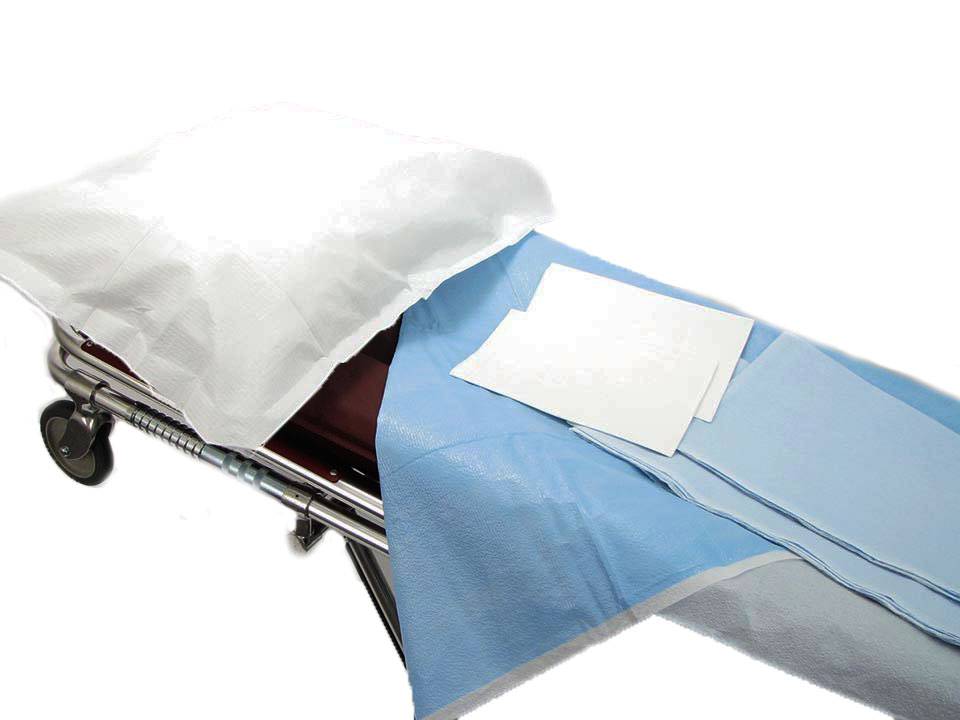 Apex Pillow Cases & Flat Stretcher Sheets
The Apex pillowcase and flat stretcher sheets are single use coverings designed to protect your gurneys and cots and help keep them sanitary. The tissue-poly construction is not only space saving and easy to store they are also resistant to fluids and can help protect patients from dust and debris in emergency situations.
Fluid resistant

Made in the USA

Pillowcase covers 21" x 30"

Sheet comes in 40" x 90" for ample coverage
Sheets:
Material: Tissue Poly

Color: Blue

Size: 40" x 90"

50 per case
Pillowcase
Material: Tissue Poly

Color: White

Size: 21" x 30"

100 per case
Be the first to ask a question.